Welcome to Apotek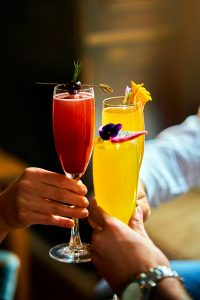 We are now open:
Monday – Sunday from 11.30 – 23.00.
Lunch menu is served from 11.30-14.00 and dinner menu from 17.00-22.00 Sundays to Thursdays and 17.00-23.00 on Fridays and Saturdays.
We also serve selected dishes and desserts from 14.00-17.00.
Afternoon Tea is served every day from 14.30-17.00.
Brunch  is available on Saturdays and Sundays 11.30-14.30.
Our lounge and bar is open all day so feel free to stop by for award winning cocktails.
We look forward to seeing you !