Apotek is temporarily closed
Due to unprecedented circumstances  we have decided, with a heavy heart, to close Apotek
temporarily from today.
It is a difficult decision but the health and safety of your guest and employees is our top priority.
We thank you for understanding and we can't wait to re-open and welcome you all
when the situation has improved.
Take care and hope to see you as soon as possible
Owners and staff at Apotek
Lounge
Drop by the cosy Apotek lounge. Open from 11.30 you can drop by all day for coffee, dessert or a refreshing drink.
At Apotek restaurant is a lively cocktail bar where award winning " pharmacists" mix together exciting artisan cocktails that suit every mood; painkillers, stimulants, tranquilizers or even placebos.
HAPPY HOUR from 15.00 to 18.00 every day
All artisan cocktails, house wine by glass and beer HALF PRICE
The lounge is open until 01.00 on Fridays and Saturdays.
PATISSERIE
Pastry chef Axel Þorsteinsson is the sweet guru behind our pastry kitchen, where desserts, macarons, and chocolates are handcrafted daily.
Axel started working alongside his mother in a bakery when he was only 15 years old and is both a baker and a konditor.
He studied konditor in Denmark, graduated top of his class and was also awarded The Bronz Medal, by the queen of Denmark, for excellence.
Our desserts are influenced by European pastry traditions but with a modern twist. Decedent treats, bursting with sharp, clean flavors.
Our dessert can be enjoyed on the spot or you can stop at our dessert bar for a sweet takeaway or a perfect delicious gift.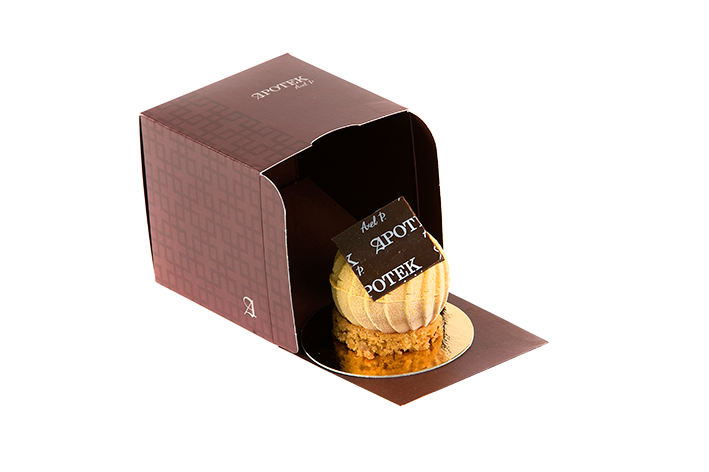 ABOUT APOTEK
Apotek Kitchen + bar is an exciting restaurant located in one of the most beautiful corners of Reykjavík.
The restaurant is casual-smart, offering delicious food in vibrant atmosphere and stylish surroundings.
The menu is a fun mix of Icelandic and European cuisine with a smoking hot Argentinean grill. Dishes are designed to share and enjoy together.
Stop by our lively cocktail bar where award winning " pharmacists" mix together exciting artisan cocktails to suit every mood; painkillers, stimulants, tranquillisers and even placebos.
Apotek  is located at Austurstræti 16, one of the first large concrete buildings in Iceland. The building is known as "Apotekið" or "the pharmacy" because it housed Reykjavíkurapotek from 1930 to 1999.
It was designed by the one-time state architect of Iceland, Guðjón Samúelsson (1887-1950). Samúelsson was a respected architect and he designed several of the more majestic buildings in the Reykjavík during his career. He was also known for mixing different trends and styles in his design, and the influences in the building range from Art Nouveau, Danish Nationalist Romanticism with curved lines, poles, marble stairs and statues used for decorations.
The design duo Leifur Welding & Brynhildur Guðlaugsdóttir designed Apotek kitchen +bar. The concept of the design was keeping the integrity of the building and it's history while creating a modern, fun and relaxed atmosphere. There are many original features in the restaurant old restored wood wall panels, original marble and wall décor.
Our kitchen is full of Iceland´s most talented chefs lead by the head chef Carlos Gimenez.
Carlos Gimenez
Carlos was born and raised in Buenos Aires, Argentina. He graduated from one of South Americas most respected culinary institutions. Carlos has a divers experience working at restaurants in Europe as well as well as cooking in the acclaimed restaurant El Bulli with the famous culinary star Ferran Adria.  Carlos is passionate about cooking modern and creative dishes from fresh Icelandic ingredients.