Wednesdays are Wagyu days..
On Wednesday nights we ad a meat special to our regular menu.

WAGYU rib eye
Served with pan fried shiitake mushrooms, homemade mushroom ketchup,
and spicy red pepper sauce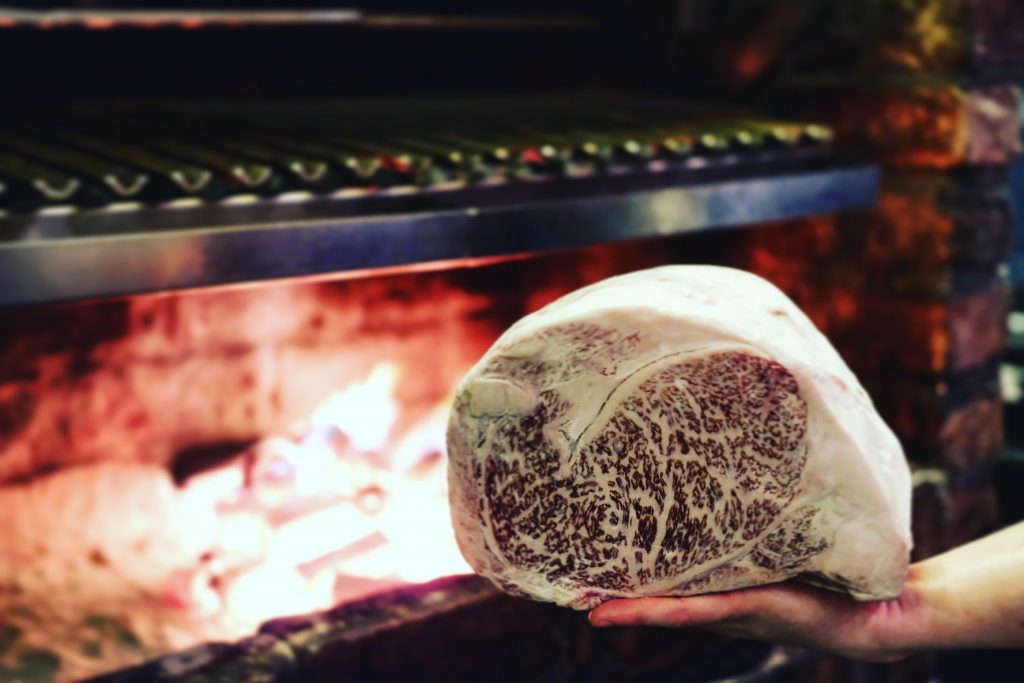 JAPANESE WAGYU BEEF
Wagyu literally means "Japanese cow". Authentic Wagyu is internationally renowned for
its premium quality, highly marbled texture and delicious taste.
The meat we use is rated grate 5 marble ratio and is sourced from 100% fullblood Japanese Black Cattle,
born and reared in Japan. The cattle have been specially raised in the beautiful area of
Gunma prefecture, north west of Tokyo, using carefully selected feed, pure water and clean air.